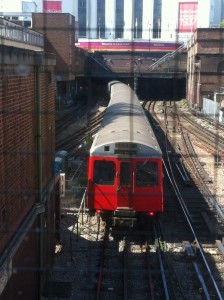 Born in 1958 and brought up in Hammersmith, a few paces from the District Line in West London, I graduated from Brighton University in 1981 and moved to Sydney, Australia the year after. In between writing my first attempt at a novel, I sold newspapers in a shop at Wynyard underground station in the heart of the city. If you want to know a city, get familiar with it's subterranean transit system. Until then I had never seen a double-decker train.
I returned to London and did several jobs to support writing. This included working for one of the first Internet companies in the UK. For a while I was the only person I knew with an email address.
My first novel, Seven Miles From Sydney, came out in 1987 and made the City Limits top ten best books for that year.  In 1990 I worked with actor Sue Johnston on her semi-autobiographical book, Hold Onto The Messy Times. In 2005 an extract of A Kind Of Vanishing, a work in progress, was included in The Brighton Book along with pieces by Jeanette Winterson, Melissa Benn, Nigella Lawson and Louis de Bernières.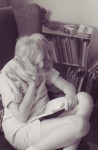 While completing an MA in English Literature at Sussex University I wrote A Kind of Vanishing. This went on to win the People's Book prize for fiction in 2010.
I am a guest tutor on the Creative writing and Publishing MA at West Dean. With Elly Griffiths, I run a crime-writing short course there.  I also lead workshops and take master classes on writing crime novels.
I'm writing The Detective's Daughter series, featuring Stella Darnell (MD of Clean Slate Cleaning Services) and Jack Darnell, a driver on London Underground's District Line. I don't have a cleaner, but if I did , I'd have to hire Stella, no one else could measure up. Meanwhile my cleaning is fictional…
I live in East Sussex with my partner and a raggedy poodle both of whom are treated to blow by blow accounts of scenes and twists in plot at any given time. I don't know how they sleep at night.
My chosen charities are: