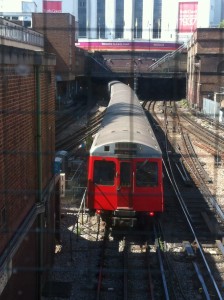 I was born and brought up in Hammersmith, a few paces from the District Line in West London, I graduated from Brighton University  in 1981 then moved to Sydney, Australia. In between writing my first attempt at a novel, I sold newspapers in a shop at Wynyard underground station in the heart of the city. If you want to know a city, get familiar with it's subterranean transit system. Until then I had never seen a double-decker train.
I returned to London and did several jobs to support writing. This included working for one of the first Internet companies in the UK. For a while I was the only person I knew with an email address.
My first novel, Seven Miles From Sydney, came out in 1987 when it made  the City Limits top ten best books.  In 1990 I worked with actor Sue Johnston on her semi-autobiographical book, Hold Onto The Messy Times.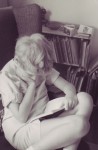 While reading for an MA in English Literature at Sussex University I wrote A Kind of Vanishing. It won the People's Book prize for fiction in 2010.
I'm a guest tutor on the Creative Writing and Publishing MA at West Dean where with top crime writer Elly Griffiths, I also run a crime-writing certificate .  I lead workshops and take master classes on writing crime novels.
I'm writing best-selling The Detective's Daughter series, featuring Stella Darnell (MD of Clean Slate Cleaning Services) and Jack Harmon, driver on London Underground's District Line. Oh, and not forgetting Stanley the poodle.
I have just finished The Distant Dead.  Set in the Gloucestershire town of Tewkesbury and in London, it is #8 in The Detective's Daughter series. Stella and Jack investigate a murder that takes them back to a murder committed during the Blitz in 1940.
As we all did, I spent most of 2020 and the start of 2021 locked down or restricted as to where I could go. Having a dog has made walking twice a day legitimate and I'm lucky enough to live in the middle of the Sussex Downs near the sea.  (Alfred, a raggedy poodle, gave me the idea for The Dog Walker),  he's the perfect writer's companion.
My novels include a character in a hospice and one with the debilitating disease Parkinson's which my mum had. For these reasons, I support these charities.


About The Detective's Daughter series
Elly Griffiths reads from The Death Chamber