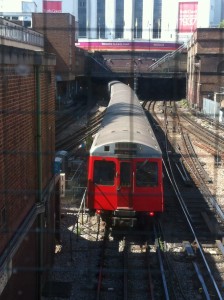 I was born and brought up in Hammersmith, a few paces from the District Line in West London, I graduated from Brighton University  in 1981 then moved to Sydney, Australia. In between writing my first attempt at a novel, I sold newspapers in a shop at Wynyard underground station in the heart of the city. If you want to know a city, get familiar with it's subterranean transit system. Until then I had never seen a double-decker train.
I returned to London and did several jobs to support writing. This included working for one of the first Internet companies in the UK. For a while I was the only person I knew with an email address.
My first novel, Seven Miles From Sydney, came out in 1987 and made the City Limits top ten best books for that year.  In 1990 I worked with actor Sue Johnston on her semi-autobiographical book, Hold Onto The Messy Times.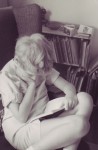 While completing an MA in English Literature at Sussex University I wrote A Kind of Vanishing. This won the People's Book prize for fiction in 2010.
I'm a guest tutor on the Creative writing and Publishing MA at West Dean. With Elly Griffiths, I run a crime-writing short course there.  I also lead workshops and take master classes on writing crime novels.
I'm writing best-selling The Detective's Daughter series, featuring Stella Darnell (MD of Clean Slate Cleaning Services) and Jack Darnell, a driver on London Underground's District Line. Oh, and not forgetting Stanley the poodle
Dividing my time between East Sussex  and Gloucestershire, I live with my partner and a raggedy poodle (Alfred gave me the idea for The Dog Walker) both of them are treated to blow by blow accounts of scenes and twists in plot as I invent new stories. I don't know how they sleep at night.
My chosen charities are:


More about The Death Chamber and The Detective's Daughter series
Elly Griffiths reads from The Death Chamber