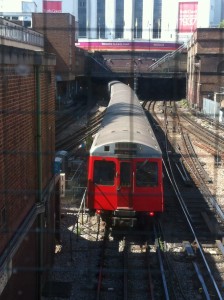 I was born and brought up in Hammersmith, a few paces from the District Line in West London, I graduated from Brighton University  then moved to Sydney, Australia. In between writing my first attempt at a novel, I sold newspapers in a shop at Wynyard underground station in the heart of the city. If you want to know a city, get familiar with it's subterranean transit system. Until then I had never seen a double-decker train.
I returned to London and did several jobs to support writing. This included working for one of the first Internet companies in the UK. For a while I was the only person I knew with an email address.
My first novel, Seven Miles From Sydney, came out in 1987 when it made  the City Limits top ten best books.  In 1990 I worked with actor Sue Johnston on her semi-autobiographical book, Hold Onto The Messy Times.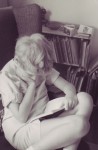 While reading for an MA in English Literature at Sussex University I wrote A Kind of Vanishing. It won the People's Book prize for fiction in 2010.
I'm a guest tutor on the Creative Writing and Publishing MA at West Dean where with top crime writer Elly Griffiths, I also run a crime-writing certificate .  I lead workshops and take master classes on writing crime novels.
Alongside stand alone novels, I'm continuing best-selling The Detective's Daughter series, featuring Stella Darnell (MD of Clean Slate Cleaning Services) and Jack Harmon, driver on London Underground's District Line. Not forgetting Stanley the poodle.
The Distant Dead is the latest in this series.  Set in the Gloucestershire town of Tewkesbury and in London, it is #8 in The Detective's Daughter series. Stella and Jack investigate a murder that takes them back to a murder committed during the Blitz in 1940. My next novel The Companion, a standalone set in the Sussex Downs and by the sea, is published in June 2022.
I'm lucky to live in this part of the UK. I walk a lot with our dog Alfred, (a raggedy poodle, he gave me the idea for The Dog Walker),  the perfect writer's companion.
I hope you enjoy my novels,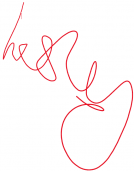 I support these charities.


About The Detective's Daughter series
Elly Griffiths reads from The Death Chamber