Published by: Head of Zeus
Published: 1 May 2013
ISBN: 978-1908800244

Buy from:
Summary:
Kate Rokesmith's decision to go to the river changed the lives of many.
Her murder shocked the nation. Her husband, never charged, moved abroad under a cloud of suspicion. Her son, just four years old, grew up in a loveless boarding school. And Detective Inspector Darnell, vowing to leave no stone unturned in the search for her killer, began to lose his only daughter. The young Stella Darnell grew to resent the dead Kate Rokesmith. Her dad had never vowed to leave no stone unturned for her.
Reviews:
'A thoughtful, well-observed story … It reminded me of Kate Atkinson' — Scott Pack.
'Tense and gripping … On the edge of my seat? No way – I was cowering under it' — Shotsmag.
'Skilfully evokes the era and slow-moving childhood summers … A study of memory and guilt with several twists' — Guardian.
 The Detective's Daughter in images and audio: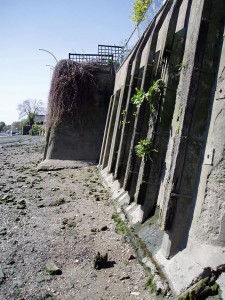 The Detectives Daughter
(Click image to view gallery)
Lesley reads the prologue here
In Camera – How I use photographs to develop the story
Sainsbury's Book of the Year 2013 – Click here for my Sainsbury's author page